Grandma George's House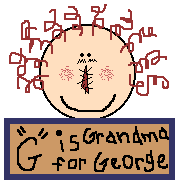 Grandma George's Country Homespun Graphics
Country graphics for your homepage. ENJOY!! Updated 5-6-2002
Grandma George's Card Shop
Ecards to send to friends and family.

A FEW OF MY FAVORITE PLACES
Country Sampler
The Country Sampler has wonderful graphics with lots of charm. I love this site. ENJOY!!
Billy Bear's Animated Storybooks
Visit Billy Bear for lots and lots of fun and great graphics. Explore all of Billy Bear's pages, you never know what you'll discover. A must see for everyone. I LOVE Billy Bear!!

Come and visit my other home pages:

Grandma George's Country Homespun Graphics

Grandma George's House

Grandma George's Page

Come and visit my:

Country Homespun Graphics

Country Graphics

Fun Stuff for Kids

Fun with Riddles

Halloween Pages

Thanksgiving Pages

Christmas Pages

Christmas House

Adopted Reindeer

Hanukkah Page

Recipe Pages

Mouse House

Adoption Pages
Click here to:

Apply for My Award



Apply for My Reading Award



Come and meet
Vanessa Mouse
and
Deanne Mouse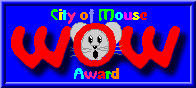 Thanks Billy Bear!!





Safe Search System


Galactic Galaxy Star Search
The Kids Safe Search System
The SAFE Rated
Search System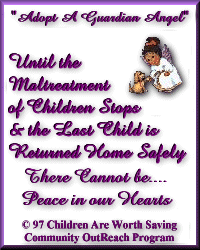 Sign My Guestbook
View My Guestbook


Graphics from

Thanks Billy Bear!!



FastCounter by bCentral
Last updated 5-7-2002
Copyright 1997-2002 Grandma George
All Rights Reserved